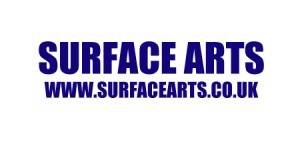 Surface Arts is a connective organisation that builds relationships between individuals to produce residencies and other innovative projects with a view to facilitate on-going exchanges.
Surface Arts provides opportunities for artists whose work is situated within public spaces, disused sites and everyday places to extend the reach of the work to wider audiences. We aim to facilitate interactions between artists and the public in order to grow new dialogues and relationships for both the artist and the public, creating an environment for critical exposure where artists and the public can engage in a meaningful exchange of art and ideas.
We develop projects, events and curatorial programming for artistic production that is responsive to sites and activities happening there, often involving interactive processes and participation.
The production spaces of artists, performers, writers and curators as sites of valuable visual and intellectual interactions is what we aim to illuminate and cultivate.
It is important to support the artists' career development by providing chances to liberate the uses of public and disused space to create a play grounds for exploration and different ways of representing art. This gives artists working in these areas a chance to develop and realise site specific, performative, ephemeral or time based works outside of the 'White Cube'.
Surface Arts is a non-for profit organisation.
If you are interested in our organisation and would like any further information about any of our projects or would like to get involved please contact info@surfacearts.co.uk.
Images supplied by Laurence Underhill