The Traidhos Three-Generation Community for Learning is a leading educational organisation in Thailand. It combines traditional Thai values and the most progressive international education strategies. It includes Prem International School, which is one of the leading day and boarding schools in SE Asia, accredited by CIS, NEASC and the Thai Ministry of Education, offers all three International Baccalaureate programs from the Early Years classes to Grade 12. With 400 students from thirty-four countries and highly-qualified internationally-recruited academic staff from fifteen countries. The Visiting Schools Program (VSP) in Chiang Mai and the Barge Program in Bangkok, offers award-winning environmental and outdoor education programs. Over seven thousand students and visiting teachers participate in customised programs each year.
Head of Creative Engagement and Arts Development for Triadhos is Alex Soulsby. His professional background includes being a project lead for and a member of ENYAN's (English National Youth Arts Network) National Steering Group, a regional producer for the Royal National Theatre, an Associate Artist for London's Pitz Manor Gallery and six years as the Creative Projects Manager for UK Theatre and Arts Centre, Royal & Derngate. We work together to provide comprehensive engagement projects for young people and community members within our program. http://www.threegeneration.org/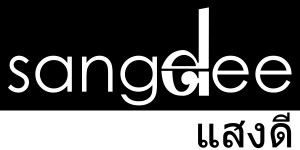 Sangdee Gallery is a non-profit space in Chiang Mai that promotes visual arts popularly engaged by the community. Through the organisation of curated exhibitions featuring local artists, and a series of workshops, they offer a unique space in Chiang Mai's thriving art community. Sangdee depends on community support through the acquisition of artworks, participation in our activities, and donations. Sangdee is a program of The D Foundation for Doing Good Work.
Po Garden is the director at Sangdee Gallery and is committed to providing a high quality art space which not only supports artists in Thailand but also is of benefit to developing an art market in an up and coming creative city in Thailand. http://www.sangdeegallery.org/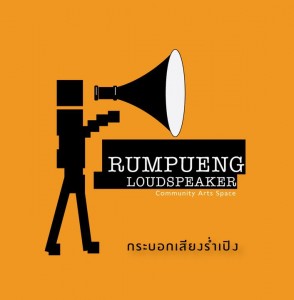 Rumpueng Community Art Space provides the community with an active art projects space, exhibition space, international residency program and art and design classes and workshops. Rumpueng is at the heart of the local art community of Chiang Mai and provides a focus point for local artists for exhibitions and for socialising. The residency program invites international artists, working in any medium, into this environment to focus on mutual learning, process, participation and creative education, encouraging specific collaborative activities. Rumpueng provides artists the space, time and freedom to focus on their practice to allow artists to absorb stimulus, new concepts and inspiration.
Rumpeung Art Space is a treasured place for local students and artists made so by owner Prof. Supachai Sartsara a long standing member of the art community, renowned artist and University professor at Chiang Mai University. http://www.facebook.com/rumpueng.artspace

Chiang Mai University Faculty of Fine Arts was instituted 25 years ago with its goal as to provide the perfective art and cultural education. FOFA (Faculty of Fine Arts) was founded in 1982; it offers the unique program of its kind in Lanna Region, the Upper Northern area of Thailand. FOFA offers academic studies (Art history, Art in Theory and Art  Criticism) and professional training (studio, production, performance) at graduate and undergraduate levels with emphasis on contemporary Art involving painting, sculpture, printmaking, cultural diversity and community engagement including the integration of the new technologies alongside traditional modes of art theory and practice. CMU work towards being a leading institution in advancing the academic arts through research and the creation of art. All their programs are committed to explore the interrelationships among the arts and other disciplines evolving around contemporary art. http://www.finearts.cmu.ac.th/