DISTANCE BETWEEN THE JOURNEYS II
@ SLUICE ART FAIR OCTOBER 2015 LONDON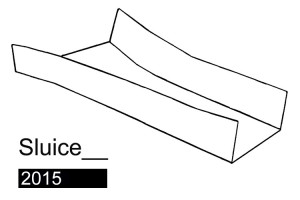 ARTISTS FROM 9 TO THE POWER OF 9 and TAIL
ITTIRAWEE CHOTIRAWEE, JOCKEL LIESS, JEDSADA TANGTRAKULWONG, EMMA HAMMAREN, ARNONT NONGYAO, JULIO BRUJIS, TINTIN COOPER, TARYN TAKAHASHI, FRANCIS IVES
CURATED BY KATIE JADE HAWKER
For Sluice 2015 Surface Arts presented an exhibition themed around the challenges and delights of geographical displacement, local knowledge, international vistas and territorial extension. The artwork is produced by artists from 9 to the Power of 9 and TAIL as part of an ongoing collaboration between London and Bangkok.
The Surface Arts presentation is a continuation of a recent project at Tadu Contemporary Art in Bangkok where Surface Arts and 9 to the Power of 9 worked with other Thai artist led groups to produce the exhibition Distance Between the Journeys.
9 to the Power of 9 is a London based collective, artists hail from Thailand, Sweden, Germany, Peru and the UK. TAIL is the Thai Artists Initiative London. This exhibition supports Surface Arts continued work internationally, creating partnerships with collectives, organisations and institutions to develop projects between UK and Thailand.
Through these projects and activities Surface Arts aims to raise the profile of contemporary art from South East Asia by providing a context for critique and promotion that explores the paths of contemporary art in South East Asia and how it engages with other global art activities and markets.
http://surfacearts.co.uk/hof-surface-residency-bangkok/