FEBRUARY 2016
FRANCE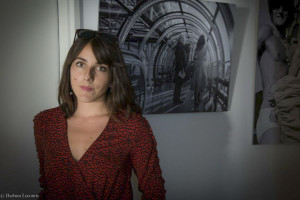 Annabelle Hendersøn is a photographer born in France, of Italian and Danish decent. She has studied and explored photography, both as a passion and professionally for over 10 years and in several different countries. Her main practice has always been street photography but she has been developing her work in a more contemporary manner over the past couple of years, presently focusing on urban narratives and nightlife. In 2015, she visited Thailand for the first time and started a series called « All Night Long ». Her interest was based on the ambiguity of the tourism industry and its relationship with local life. She especially likes to capture contemplative and seemingly peaceful moments, within the chaos of crowded places. Her visual approach is a combination of dramatic and cinematic aesthetics and is drawn from her inspiration by photographers such as Philip Lorca diCorcia and Gregory Crewdson.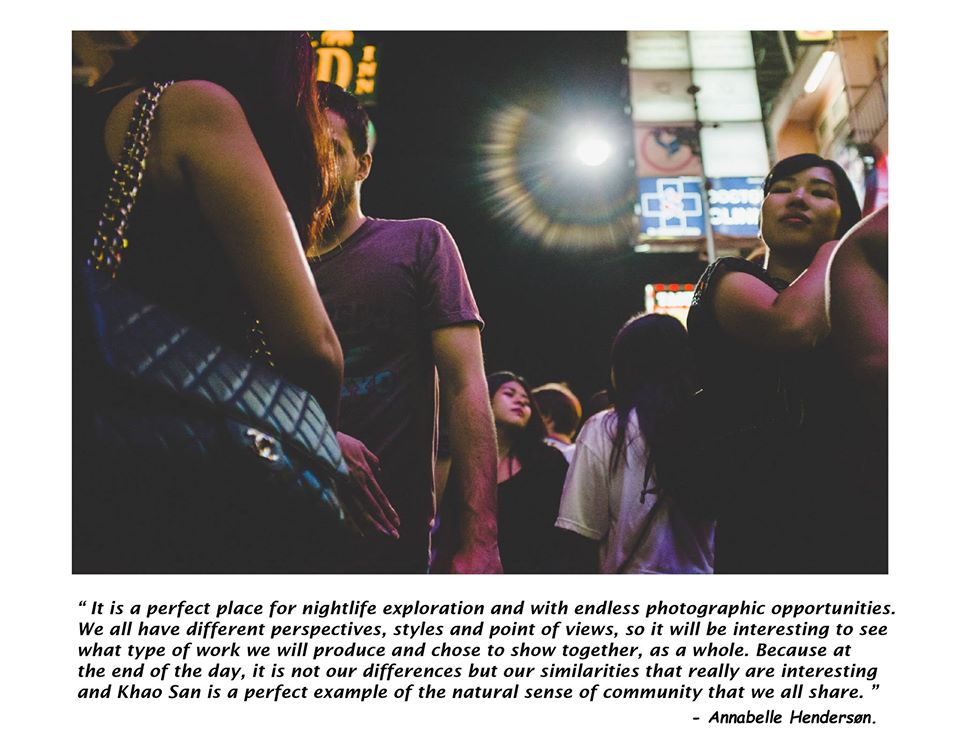 She used the residency to collect images from the nightlife industry and street life. She has been wandering around in Bangkok for a month, in search of interesting nightlife subjects. During her stay, she collaborated with Thai photographers, who brought her to inspiring areas, which helped to develop her project greatly. She then invited them to join her exhibition by showing images they shot while they were together, especially while exploring Khao San road and its cultural varieties.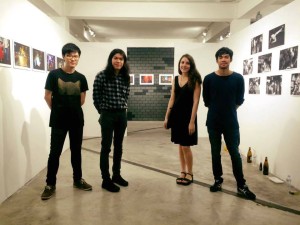 The photographs were exhibited in the HOF Residency Gallery and presented different aspects of Bangkok's nightlife from the perspectives of French and Thai photographers.
'Insomnia' Exhibition by Annabelle Hendersøn
in collaboration with Thai photographer.
4th – 16th March 2016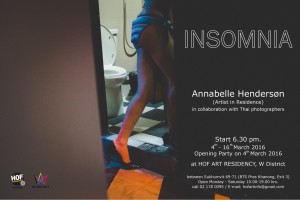 https://www.instagram.com/annabelle_henderson/
http://www.annabellehenderson.com/