January 2014
DAVID JACOBS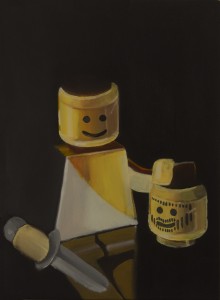 Jacobs paints and creates easily recognizable subjects to explore how different cultures interpret the same information. Using signifiers within imagery, he encourages the viewer to create their own narrative. A single signifier may have a completely different meaning to diverse individuals, especially if cultural experiences, uses, or traditions for the specific indicator vary.
During the residency he was researching culture by collaborating with international artists and exploring all that Thai culture has to offer. A large part of his process is investigation through exploration, he hopes to understand what we have in common and what makes us unique while reflecting that perception onto the viewer.
In today's globalised and interconnected world, the meanings of imagery tend to converge. He embraces those convergences, but focuses on the dissimilar conclusions that multiple  viewers can draw from any one image.
By exploring the culture in Chiang Mai and meeting other artists here, he has developed further investigation into what we have in common and what makes us unique, reflecting this through his art and then onto the viewer.
During the residency Jacobs presented a lecture at Chiang Mai University on the subject of 'Art in Everyday Life' focusing on the life of an artist living in New York.
Jacobs showcased his work from the residency in a final joint exhibition at CMU Art Museum.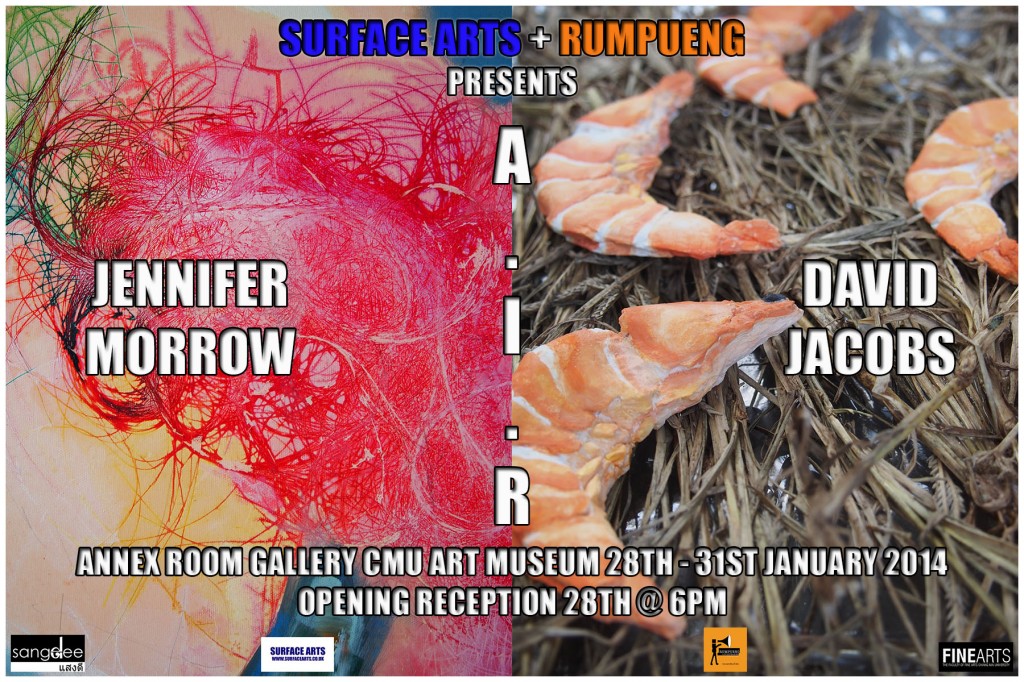 THE BESTEST,  BASKET CASE,  BLING
CHUBBA CHUB,  KING OF THE HILL,  JOURNEY TO RAINBOW MOUNTAIN
Jacobs also presented his work to the local art community at our Pot Luck party, an event where artists shared and discussed their work.