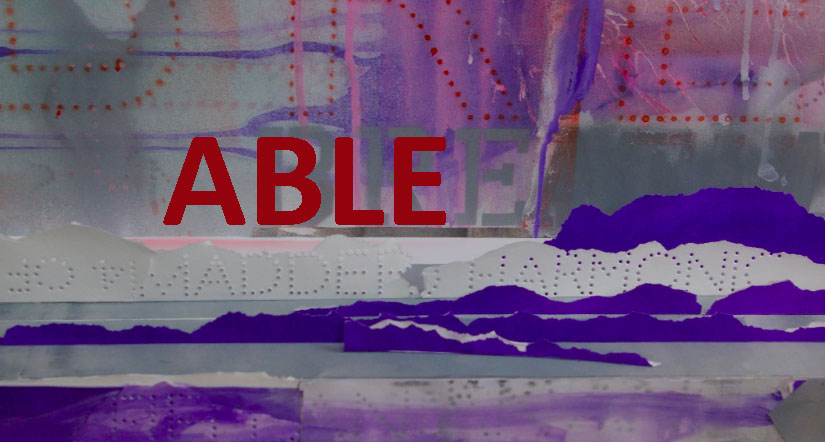 ABLE
Survivng the Flood: An Affordable Art Show
Date: 17th December until 14th January
Location: Sangdee Gallery, Soi 5 Sirimankhalajarn Road, Suthep, Muang, Chiang Mai 50200 บ้านเลขที่ 5 ซอย 5ศิริมังคลาจารย์ ถ.ศิริมังคลาจารย์ ต.สุเทพ อ.เมือง จ.เชียงใหม่ 50200 โทร Tel. 053-894955 www.sangdee.org
Opening Event: 17th December 6pm
Partnership with: Surface Arts www.surfacearts.co.uk and Vee Art @ Bunchun bunchunhostels@gmail.com
This show aimed to present the positive human strength and capabilities for surviving the most traumatic circumstances. The severe flooding in Thailand was the main inspiration for the theme of the show which involved a multitude of art forms.
This show generated a new audience by selling all the work at an affordable price, making art accessible to everyone. A percentage of the profits made from the exhibition was donated to the Phetsian Childrens Centre to replace damaged belongings caused by the flood.
There was a variety of high quality art work including multimedia work from Tom Goddard winner of the Welsh Emerging Artist award, Sculpture from Internationally renowned Chiang Mai based artist Chakkrit Chimnok, Installation from artist and writer Emma Hammarén of Studio 44 in Sweden, painting from famous Thai artist Rungsak  Dokbua  and much more art from exceptional artists, all sold at the same reasonable price.
30+ International artists including: Pattree Chimnok, Chakkrit Chimnok, Jamjuree Suktuy, Veronique Van Hoorick, Beer Thanet, Thanarat Thepka, Tom Goddard, Jessica Mautner, Morag Kiziewicz, Tuktungteung, Emma Hammarén, Hoo Doll, Pakorn Yoodee, Surjate Tongchua, Jo Lathwood, Dontree Siribunjongsak, Vee Art, Katie Hawker, Thomas Robertson, Pablo Sacristan, Boonsong Rodthab, Phil Toy, Thammakit Thamboon, Coco BKK, Anapat Pakdee, Sakchai Prukkeawkanjana, Santi Vipaka, Peridot, Peera Pongchompu, Kritchnun Srirakit, Rungsak Dokbua. Extra performance from EWANS, Ra Pee Pun, Wong Vi Chai, Sonoko Prow and Sitthikan O Techavilok.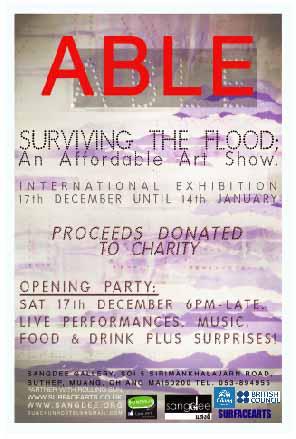 Images of the Opening Party by Sitthikan O Techavilok