OCTOBER 2014
MARGARITA ANGEL (COLOMBIA)
Video/ Animation/ Photography/ Sculpture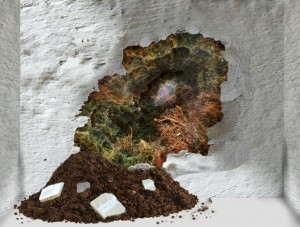 Angel is interested in the transformation of things in time, in the events that announce a change of state and in the subtle impermanence of the objects, the mutability of time and the force that it infers on the matter. She creates moments and atmospheres influenced by dreams, collective imagery and the fear of disappearing.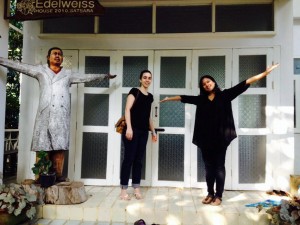 Throughout her residency she expanded her recent group of projects, inspired by the stories and memories of place. How the personal meaning of a place could be highlighted through sound. She created a new landscape using inspired by Chiang Mai in collaboration with local artists. This project was named 'The Spirit of the Land' in order to evoke the essence of the place not just recordings from it.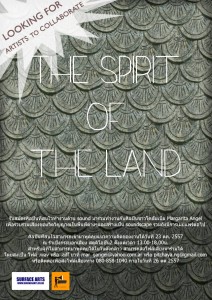 Inspired by the representations of the spiritual world, the colors and iconography here in Thailand she wanted to identify the presence of something concealed, things we rarely see but are out there, around us. The sounds submitted by the artists were collated into a full sound scape by Margarita and installed as a sound installation in the environment of Rumpueng Art Space. You can listen and explore the individual sounds from the artists and hear the full sound scape here.