NOVEMBER 2014 AND FEBRUARY 2015
GERMANY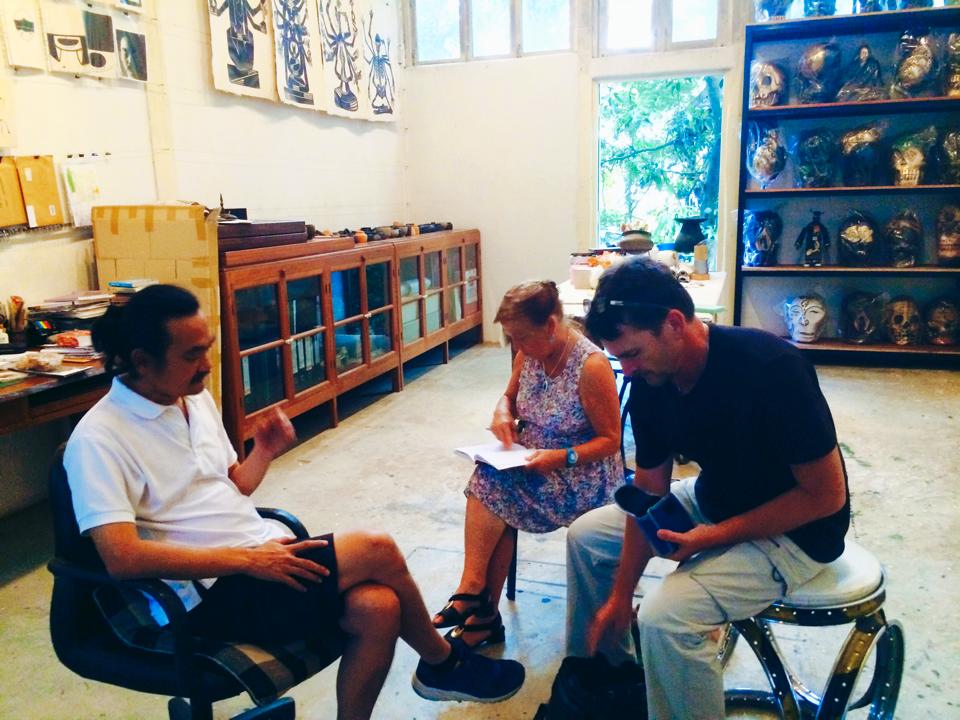 Andreas Hoffmann and Monika Weber are two artists working in collaboration. Their work has been influenced by the phenomenon of perception.
Their journey leads them around the world to collect the perceptions and perspectives of other cultures which they weave into an artistic project titled 'Fields of Vision'.
Here in Thailand, people and local artists were directly involved in the process resulting in an international artistic network, with the focus on perception and seeing.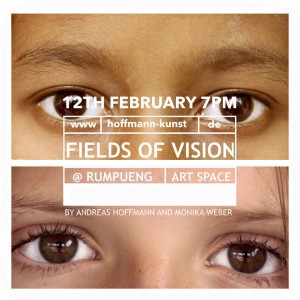 'Fields of Vision' is a photographic five continent portrait art project. It is a project that consists of many different single portraits to display the perception of life's reality, desires and visions. You can find a detailed description at http://www.hoffmann-kunst.de/Fileds%20off%20vision/fieldsofvision.html
The project consists of a photo of the eyes one with closed eyes and one with open eyes. They then invite people to take part in interviews to ask: What is reality for you? What do you see if you open your eyes? What are your wishes for the future? Do you have a personal utopia? What do you see if you close your eyes?
A.I.R's Andreas Hoffmann and Monika Weber showed a presentation of their project 'Fields of Vision' through an exhibition of film and sound collage at the Rumpueng Gallery.