NOVEMBER 2014
Matt Litwin is a street artist from US. He was one half of an artist duo with Jake Castro but also produced lots of solo projects during the residency.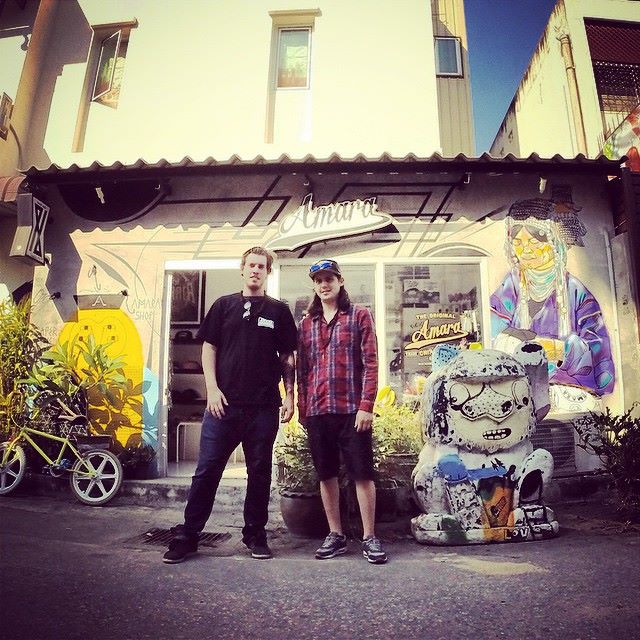 Throughout his stay in Chiang Mai he produced multiple murals with various community groups, foundations, local businesses and collaborated with many local artists.
They were open to collaborate with anyone in any environment. Starting by working with shops and bars creating murals to inside and outside , creating new designs, a new atmosphere and new customers.  These included a burger restaurant, a bar, a bus bar and street wear shop.
They then went on to be invited along with the local street artists to spots they were painting around the city, they really became part of the community of street artists in the city.
In order to challenge themselves and create a contrast in their work they also wanted to do some street art murals within nature and the environment so went to an art themed resort on the countryside. Here they painted on bamboo huts and the architecture within the landscape.
We also organized a collaborative project with the local community and local street artist. We set out to design a mural for the wall opposite Rumpueng Community Art Space. We organized a meeting with the village leader and the local community to find out what people wanted to see and what they though best represented their local village. Many ideas arose and this list of ideas was translated and given to the artists to inspire their work. Some artists chose to do solo panels of the wall others decided to collaborate and cross over into each others pieces.
Matt organized some work with a charity called Thai Freedom House where he worked with children and painted a mural inside their head quarters and community center in the city.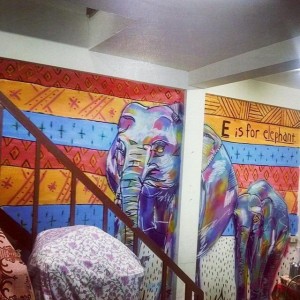 We also joined a community project with other local street artists to introduce street art into local areas in order to create an understanding that street art can be used to decorate communities rather than vandalize them. We work on one street and member of the community there volunteered to have there houses and walls painted by artists. This project was documented by Thai PBS and shown on national television as an example of the positive side of the ever growing Thai street art culture.
They ended their residency with a celebratory event inviting all the people they had worked with. There was live painting, music and an artist presentation of the work they had created in Chiang Mai. A map was designed and created by Matt and Jake listing all the sites they had painted in Chiang Mai so people could interact and have a street art tour.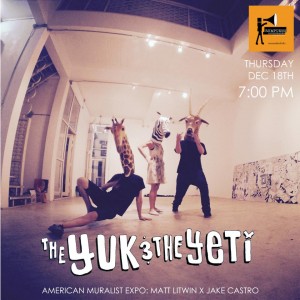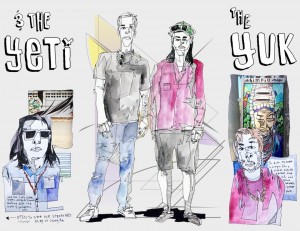 They both dedicated an immense amount of time, skill and energy to the program and to their own practice. They became an intrinsic part of the street art community in Chiang Mai, embracing the scene here and being very proactive  and enthusiastic in displaying their unique practices they gained respect of local street artists quickly.
http://behance.net/mattlitwin